The latest addition to the KING Rug Collection has arrived.
Hand-knotted using pure undyed New Zealand wool, the Nomad Rug invites a sense of calm and wellbeing into your home.
With its natural beauty and soft, textural feel, Nomad is the definition of cosy comfort and timeless style.
What inspired the creation of Nomad?
Designed and conceptualised by the creative mind of Sebastian Nash, Fabric and Textile Development Manager at KING, Nomad is an exploration of texture and natural inspiration.
"Nomad is inspired by time and the need for soft visual texture on the ground. I wanted a contemporary, lower pile version of a shag pile that would also be low shedding." Sebastian shares.
"The idea of using unbleached, undyed wool was very appealing as this adds extra visual texture due to the natural colour variation, as well as these colours being nature's perfect neutrals."
The KING design ethos is built on longevity and sustainability and Nomad is no different.
"I absolutely love that this rug is hand-knotted because if it's cared for, it can become a family heirloom to be handed down the generations."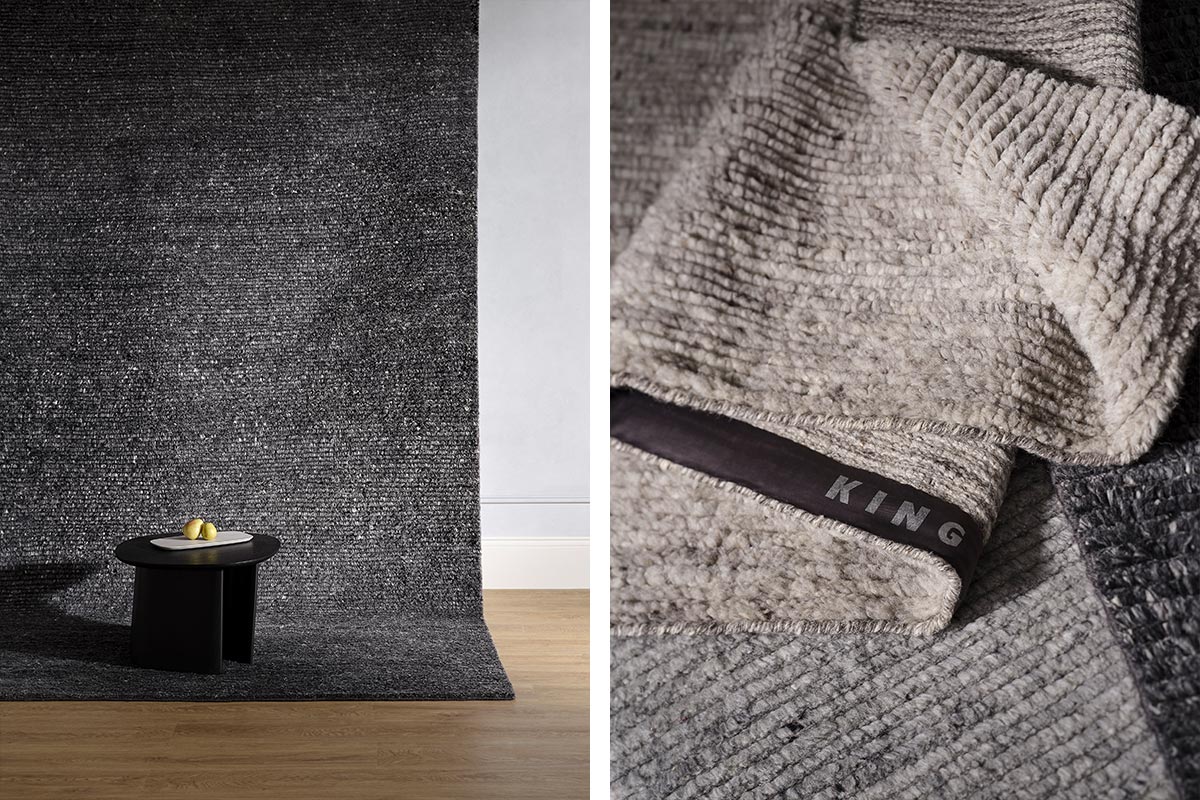 Natural beauty and soft, textural comfort invites a sense of calm.
Who is Nomad best for?
Nomad is ideal for those looking to create a calming living space. The neutral tones can effortlessly combine and match with any aesthetic, while adding texture.
Nomad features a low shedding long pile that provides beautiful softness underfoot.
Our eyes naturally take in what is beneath our feet whether we are conscious of this or not. On first sight of Nomad, you will instantly want to feel the texture – whether that's feeling it underfoot or running your hands across the fibres.
Opting for a rug like Nomad that inspires calming emotions through its soft textural look and feel can help to bring your whole room together and make your space feel like a sanctuary.
With Nomad you can come home to peace and comfort.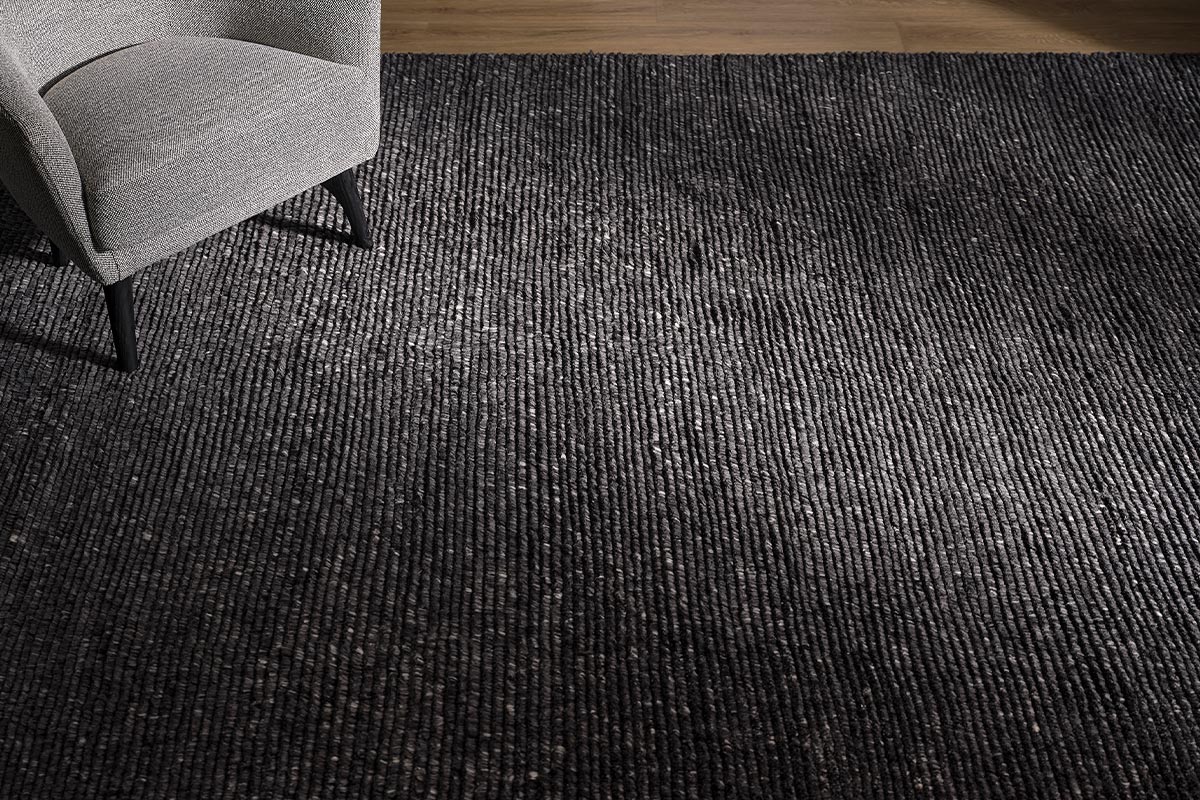 Hand-knotted using pure undyed New Zealand wool, Nomad is long pile and low shedding.

What material is Nomad made of?
Nomad is crafted from 100% New Zealand wool, known for its naturally soft fibres, longevity and sustainability benefits.
Wool is a durable material and Nomad is recommended for living spaces with medium foot traffic.
As a pure wool rug, Nomad can provide insulation for winter, help to retain heat and also work to decrease the sounds of foot traffic, particularly if you have wooden floors.
Wool rugs are known for their soft texture and Nomad is an ideal option for luxurious underfoot comfort.
Available in natural tones of Charcoal, Dove Grey and Natural.
What colour and size options does Nomad offer?
Nomad is available in three natural tones, including Charcoal, Dove Grey, and Natural.
Opting for a neutral rug is a great way to balance and anchor the room and provides you with creative freedom to accessories with more colours and patterns in your space.
"Some of the most beautifully balanced and welcoming interiors are based on a neutral palette. The key is in the layering of complementary colours, materials and textures," - Neale Whitaker, KING Brand Ambassador
There are three sizes in the Nomad collection, and you also have the option to create your own custom size to suit your living space.
Standard sizes include: 200x300cm (6'6"x10"), 260x360cm (8'6"x12"), and 300x430cm (10"x14").
How do you care for Nomad?
Like every item you bring home, your rug will require care to keep it looking its best. As a natural wool product, Nomad can be spot cleaned with a damp cloth if spills happen.
We recommend vacuuming your rug once a week to avoid a build-up of dust and dirt. If possible, use a vacuum with a non-rotating head and low suction setting.
For more information you can read our full rug care guide.
A neutral rug is a great way to balance and anchor your living interiors.

Is Nomad right for you
Finding the right rug can transform your living space. And Nomad will bring comfort, luxury, natural beauty, and timelessness.
If you've fallen in love with Nomad, you can visit your nearest KING Showroom to see the colourways in person, shop Nomad online now, or view the complete KING Rug Collection.
For more rug advice, our Rug Buying Guide covers all the details you need to know before choosing a rug.
Updated August 2022