Produced in partnership with Knight Frank Australia.
A home is a sanctuary. It's a place to relax and unwind, work and play. With the pace of modern lifestyles, coming home is a break from the hustle and bustle.
But what if your home could be more? What if your home could support your health and wellbeing? That's what a healthy home is. One that is designed with the health of people and the planet in mind.
We share practical tips you can use to furnish and style a healthy home.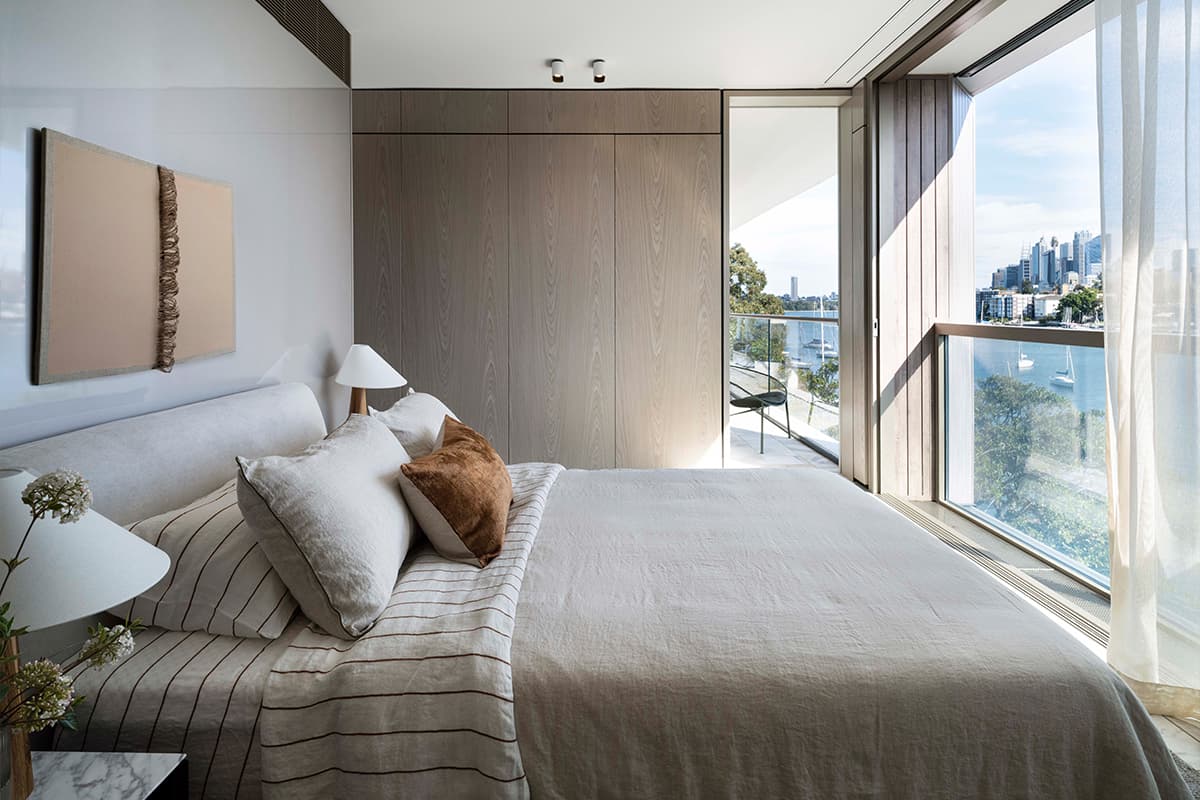 Combine the Bellaire Bed with the award-winning Sleep+ Mattress to create a healthy sleep sanctuary. Photographed at Norfolk Penthouses on the picturesque Kurraba Point.
Why create healthy homes?
When you think of your home, how does it make you feel? Do you love to come home? Do you feel safe at home? Does your home bring you joy?
Given how much time we spend in our homes, it's important that the environment is a healthy one. Not just for allergies and asthma, but also for creating an atmosphere that is welcoming and comfortable.
Healthy houses are also good for the planet. By making the most of natural light and ventilation, reducing toxins and choosing sustainable materials and quality products, you help to reduce your footprint on the planet.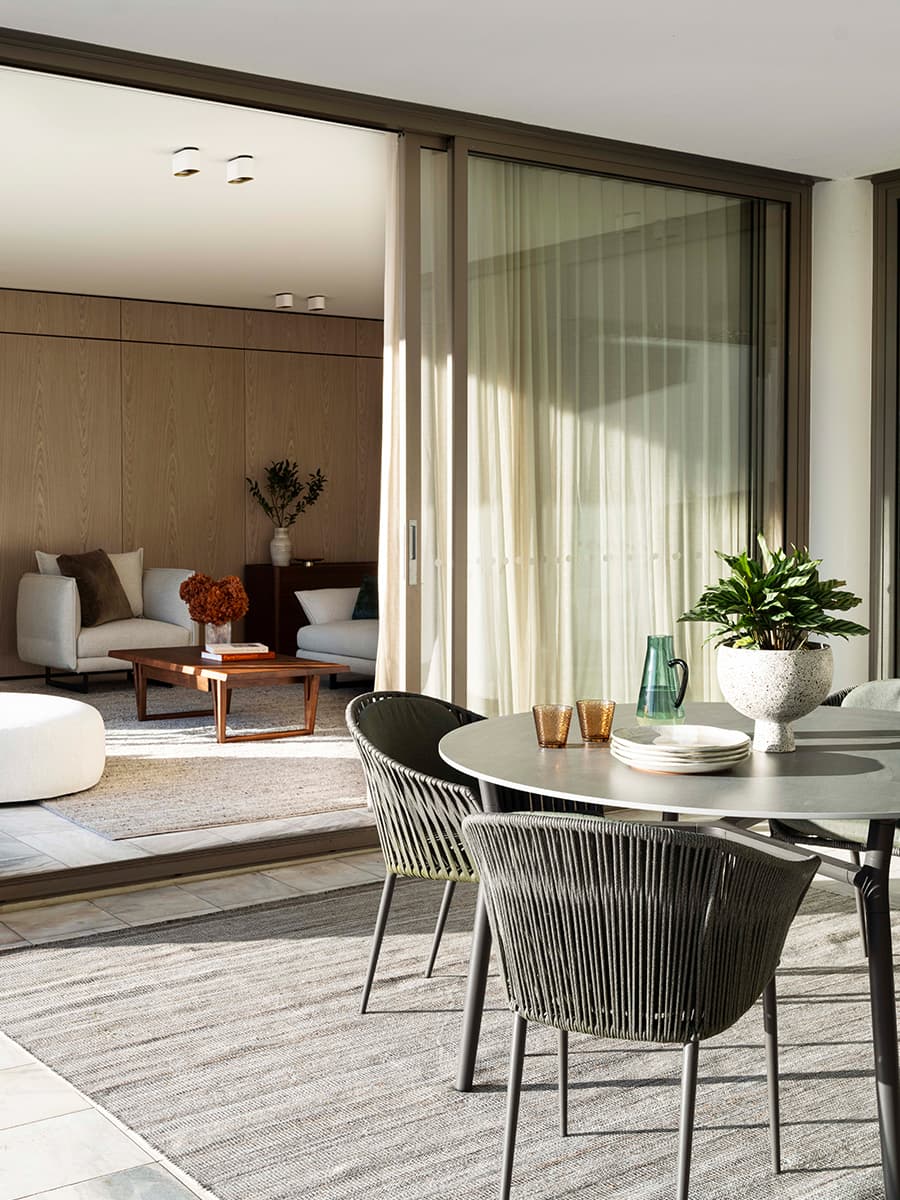 Creating an indoor-outdoor living space allows you to enjoy the fresh air, sunshine and nature. Featured above, Olive Outdoor and Quay Outdoor Dining Chair.
What makes a healthy home?
Many healthy home principles are used in the design of today's homes. Architects and builders consider the orientation of the dwelling to maximise the natural light that filters into the home. Homes are well insulated to support natural cooling and heating. Paint and materials are chosen to avoid harmful toxins such as lead.
A healthy home is ultimately one that supports physical and mental wellbeing. It has limited toxins, is decluttered and considers the natural environment.
Featured above Zaza, Aspen Coffee Table, Nomad Rug, Crescent Ottoman, Zaza Outdoor and Lode Ottoman.
How to create a healthy home
Not all of us have the benefit of living in a home that is designed with these modern healthy home requirements in mind. That doesn't mean we can't make simple changes that have a big impact.
Here are four tips for creating healthy spaces.
Make the most of natural light
Our circadian rhythms – our natural sleep cycles – are affected by the presence of light. Exposure to natural light in the morning helps to set a healthy sleep routine. Sunlight can also help to improve our mood.
More than enhancing sleep and boosting mood, sunlight may also inhibit the growth of bacteria in dust. It has been shown that sunlight can have a similar effect to UV light in this respect.
If you are fortunate enough to have large windows in your home, sheer curtains can offer privacy while still allowing sunlight in. Try to keep blinds and curtains open during the day to allow the light in. You can also position mirrors in your home to reflect sunlight and create a lighter, brighter environment.
Creating an indoor-outdoor living space allows you to enjoy the fresh air, sunshine and nature. Featured above, Olive Outdoor and Quay Outdoor Dining Chair.
Include indoor plants
Indoor plants can serve a number of purposes in a healthy house. Not only do they help to add colour or life to a neutral colour palette, they can also help to purify the air in your home.
Connecting with nature is such a powerful thing for our wellbeing so bringing the outdoors into your home can have a similar effect. Even cut flowers in a home can have a positive effect on wellbeing and relaxation.
Indoor plants such as the peace lily, bamboo palm, gerbera and aloe vera are all adept at enhancing the quality of air in a room.
Add a pop of colour and purify the air with indoor plants, which are key element to creating a healthy home. Featured above are the Edge Amondo Bookcase and Bongo Ottoman.
Choose accredited furnishings
A healthy home is beneficial for the people that live in the home but also for the planet. Choosing quality furniture that is built to last is a sustainable and healthy choice. That is our philosophy at KING. We use sustainable materials and take a circular economy approach to minimise our footprint.
When you choose KING, you are also choosing products approved by the National Asthma Council Australia's Sensitive Choice program. That means they are suitable for people that suffer from asthma and allergies.
Featured above, the Fleur Sofa is engineered with Sensitive Choice-approved fabrics, materials, and foams.
Ensure adequate ventilation
Inadequate ventilation can lead to the build up of condensation and possibly mould.
You can use mechanical ventilation, such as fans, but fresh air from open windows and doors can also do wonders for the home. It can remove stale air, reduce humidity and improve air quality. Not to mention the benefits of feeling a natural breeze moving through your home.
If you can, try to create a natural flow of air from one side of your home to the other by opening windows or doors on opposite ends of the house.
Enjoy fresh air and sunlight with a curated indoor-outdoor space. Featured above is the Jasper Outdoor.
Make it your own
It's your home. You need to feel comfortable in it. That means that whatever healthy home principles you adopt need to work for you and your lifestyle.
Consider your individual needs. If you suffer from asthma or allergies, this will guide your furniture and flooring choices. If you want to improve your mental wellbeing, you may look to improve the flow or organisation of your home with different furniture storage solutions.
It's your home. Make it work for you.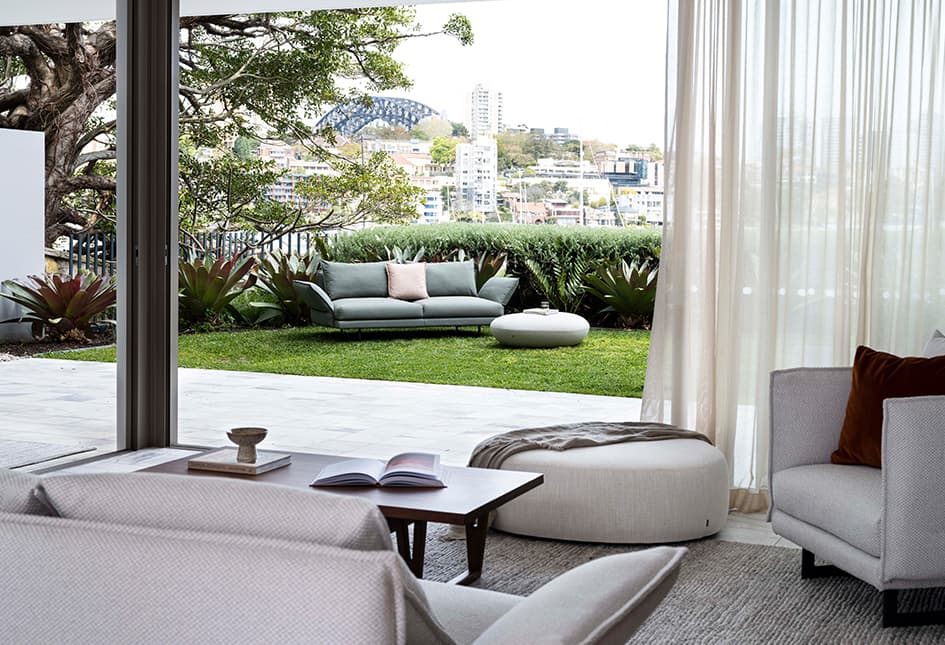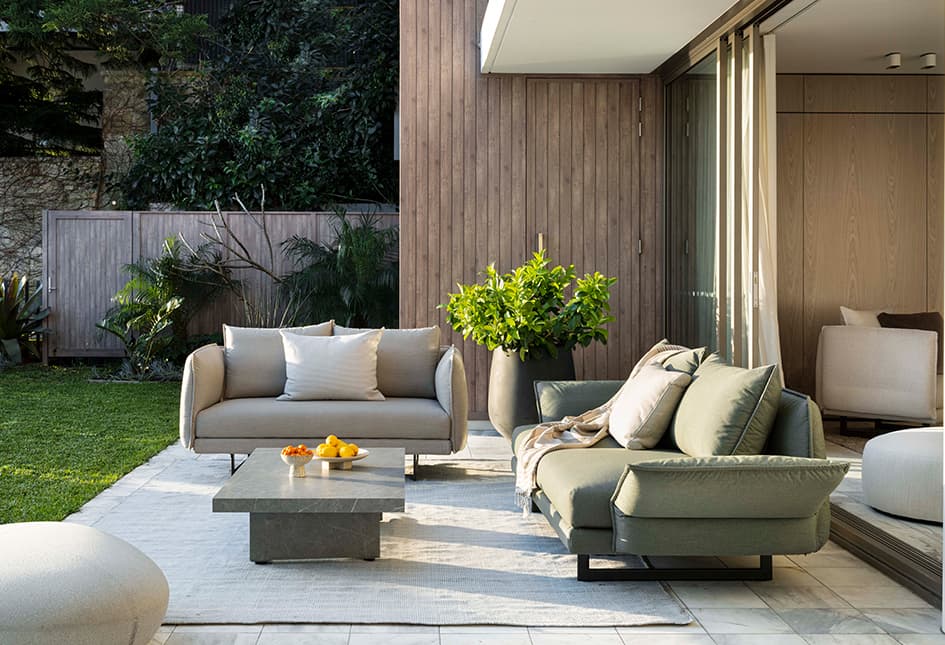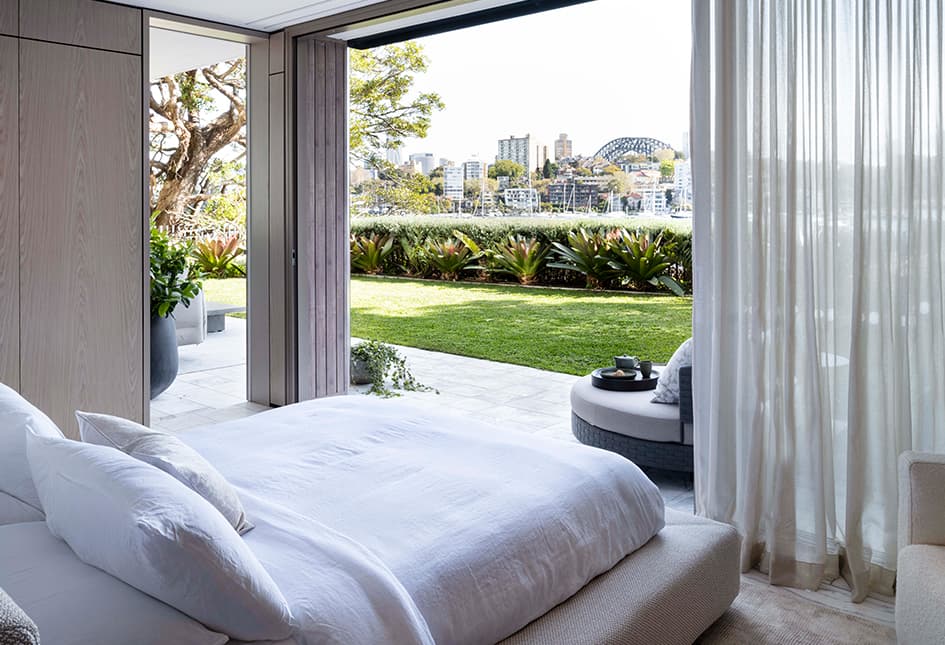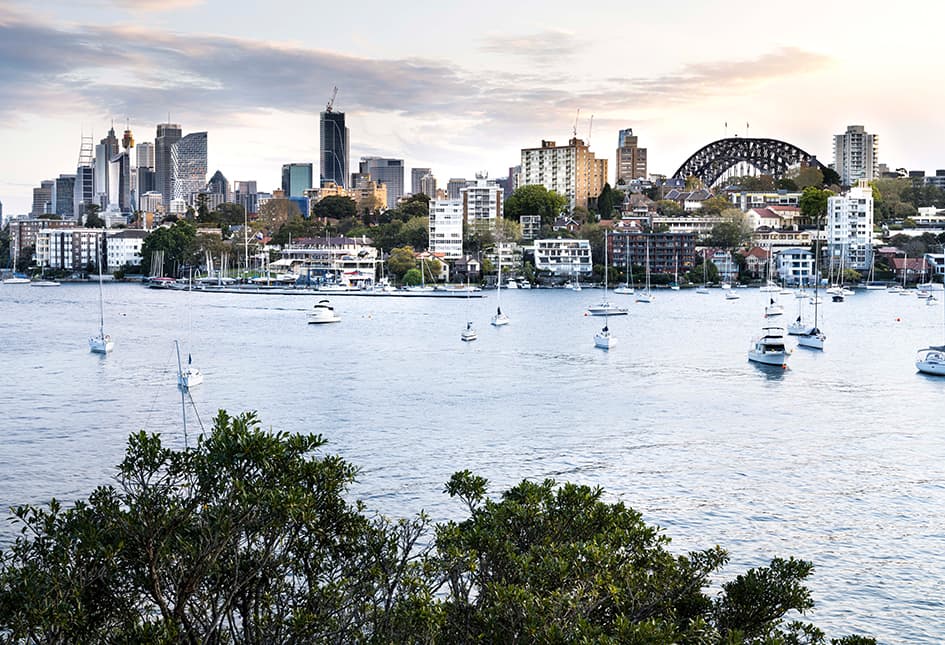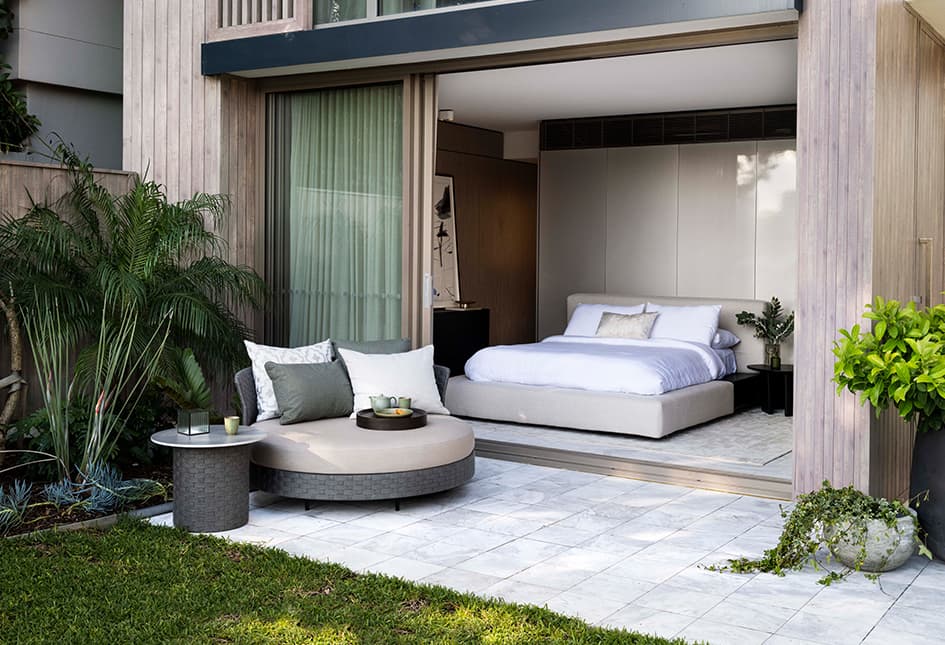 Furnish your healthy home with KING
As you can see from the images of the stunning Norfolk Apartments in Kurraba Point, with KING you can create an elegant healthy home style. From sofas and beds to outdoor furniture and dining essentials, you can combine the best of both worlds for a stylish and healthy home.
Need inspiration for choosing the right furniture for your apartment? Discover helpful tips for choosing the right dining table or compare our most popular sofas for apartment living.
To view the KING Collection, visit your nearest Showroom or browse designs online.
Follow Knight Frank Australia on Instagram for more commercial and residential property inspiration.