Produced in partnership with Est Living.
Ottomans and occasional chairs (also known as accent chairs) have the capacity to elevate almost any space within the home. Whether taking advantage of an unused corner, delivering a bold design statement or providing additional seating for guests – a statement chair lends adaptability to both traditional or contemporary compositions.
Furniture brand KING, known for their timeless designs and premium levels of comfort, showcases ten distinct occasional chairs or ottomans designed to enhance a room's sophistication and functionality.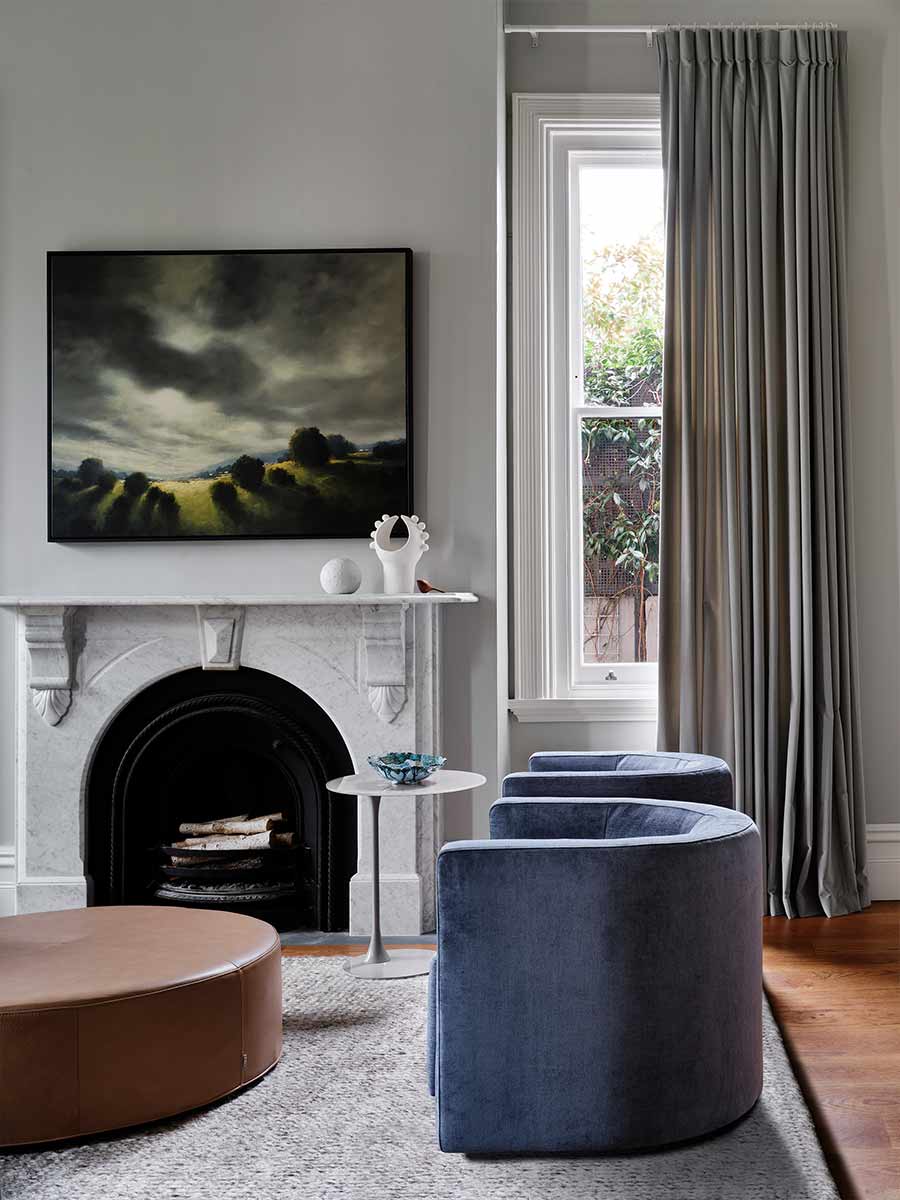 Featured above, Oliver Tub Chairs, Bongo Ottoman and the Apero Side Table. Artwork: Peter Watts "Blackwood Valley" Fletcher Art.
The Formal Living Space
The Oliver Tub chair features a convenient hidden swivel base, meaning easy movement for additional guest seating. A leather Bongo storage ottoman is a durable and comfortable footstool while offering additional concealed storage. Stephanie Phillips ceramics are also featured in the below image.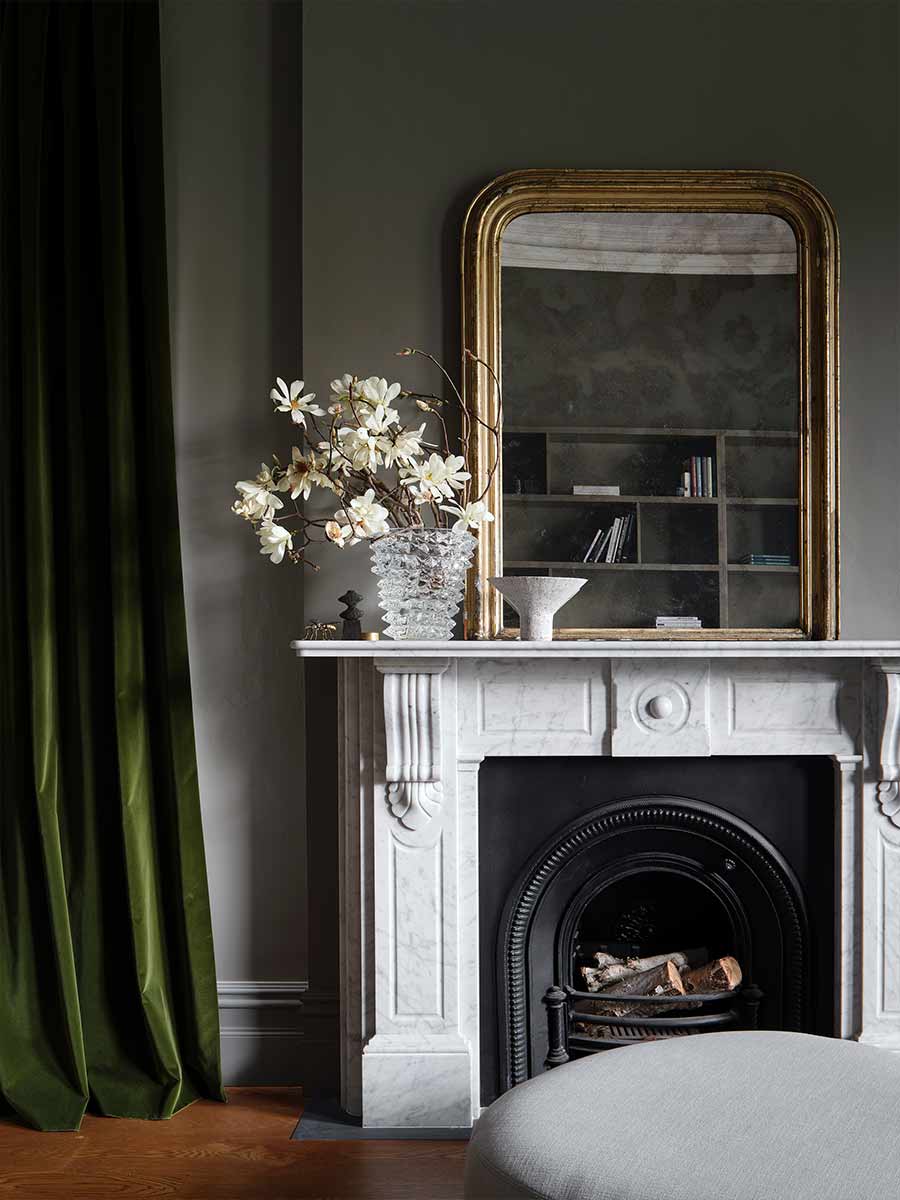 Featured above the Crescent Ottoman, available in your choice of premium fabrics and luxury European leathers.
Available in a spectrum of high-grade premium fabrics or European leather, the Crescent Ottoman offers versatility and durability when it comes to curating a formal living space. The Murano Spikey vase and an Emily Ellis ceramic are also pictured in the below image.
The Fleur Lounge Chair complemented by the Fleur Ottoman and Apero Side Table create an ideal 'quiet zone'.
Below the King Boulevard Chair is a graceful addition to the sitting room, accompanied by the Eto Marble Coffee Table and the Halcyon Lake nudo white beige caramel rug.
The Cresent Ottoman (available in three sizes) provides a comfortable resting place to enjoy the open fireplace – decorated with a Murano Spikey vase.
Featured above, are the King Boulevard Chair, Eto Marble Coffee Table and Cresent Ottoman. Artwork: David Laity Metro Gallery.
The Primary Bedroom
The Seymour Low Back Fixed Chair and Footstool paired with the Apero Side Table (featured in an indigo blue) are a striking contrast – both in colour and texture – with their neutral backdrop.
Featured above is the Seymour Low Back Fixed Chair and Footstool. Artwork: Todd Hunter "Liaison" Scott Liversey.
The High Fleur Ottoman is the perfect walk-in-robe companion for style and functionality – whether you're putting on shoes or sitting at the dressing table.
Featured inside a spacious walk-in wardrobe, the High Fleur Ottoman provides versatility and comfortable seating.
The Sonata Armchair, pictured alongside the Apero Side Table, is reminiscent of a traditional armchair – anchoring the formal living space.
Suitable for both contemporary and classic interiors, the Sonata Armchair is featured above in the Amalfi Blush fabric. Artwork: Kirra Jamison.
Shared Spaces
The sophisticated yet relaxed Luna Indoor occasional chair offers additional seating for when unexpected guests arrive.
Featured above the Luna Chair, designed in collaboration with award-winning Australian designer Charles Wilson. Artwork: Tanya Hoddinott - Metro Gallery.
The Bongo storage ottoman (available in premium fabric or European leather) offers hallway space functionality and hidden storage.
The hallway features the Bongo Ottoman and the scullery features a Dawn Vachon sculpture and Jade Thorsen ceramic.
The Quay Dining Chair adapts to both classic and contemporary interior styles – as pictured below in the home office space.
The Quay Dining Chair is paired with the Dainelli Tuscan Desk and Pallino Table Lamp.
For more inspiration, Est Living shares tips on how to design a relaxed living space perfect for entertaining. If you prefer to entertain outdoors, Est Living unpack what it takes to curate an alfresco fit for entertaining poolside in the warmer months.
Original article published by Est Living. Visit the Est Living website or follow @est_living on Instagram to be inspired by daily content curated for design enthusiasts.
Shop the story